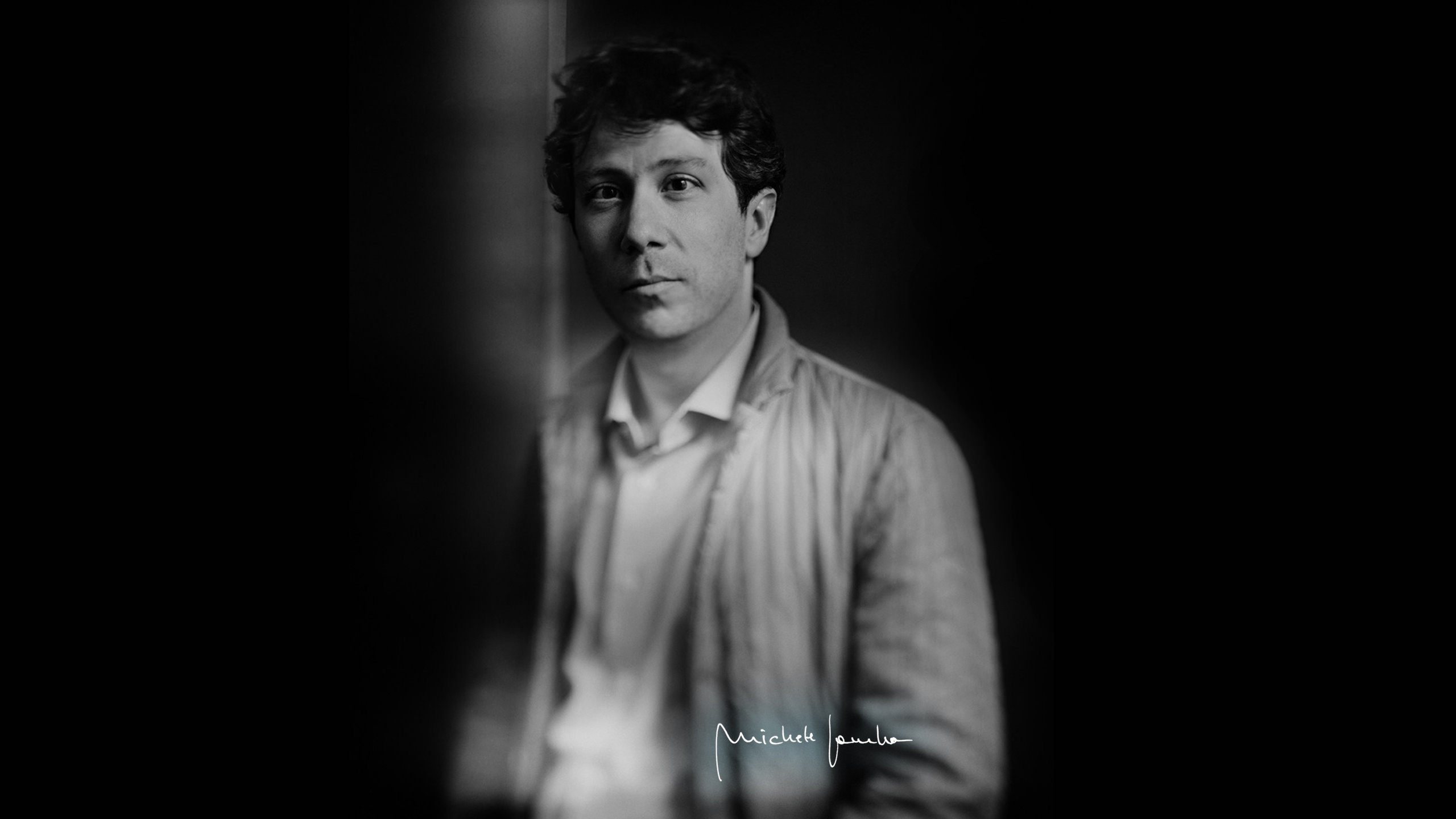 Biography
Rapidly establishing himself as one of the most eclectic interpreter of recent years, Michele had his debut at Covent Garden Linbury Theatre conducting Mozart Bastien und Bastienne and a staged version of Berios's Folk Songs. He then appeared at the Berlin State Opera for a new production of Le nozze di Figaro directed by Jürgen Flimm, gaining great success from the audience and critic alike.

After his assistantships with Antonio Pappano and Daniel Barenboim, he is invited to conduct for several important theaters and orchestras in Europe. After his debut at Milan Teatro alla Scala in 2016 he has developped a strong collaboration with the famous opera house and orchestra, which led him to conduct seven production in the past few years: the world premiere Madina by Fabio Vacchi, the Opening Gala A riveder le stelle in 2020, L'elisir d'amore, Le nozze di Figaro, an all-Schumann recital with baritone Markus Werba and the highly acclaimed new production of Rigletto staged by renowned director Mario Martone.

He was invited to Dresden Semperoper to conduct Die Zauberflöte for the production which marked the reopening of the theatre after the pandemic. Other recent engagements have seen him regularly on the podium of Maggio Musicale Fiorentino (for several symphonic concerts and a new production of Linda di Chamounix directed by Cesare Lievi), Hamburg State Opera (Le nozze di Figaro), Stuttgart (La bohème and Sonnambula), Strasbourg Opera (Il barbiere di Siviglia), Toulouse Capitole (Macbeth), Tel Aviv Opera (Idomeneo and a new production of Le Nozze di Figaro directed by David Pountney). At Rome Opera and Berlin Deutsche Oper he has conducted Rigoletto.

Particularly active in the symphonic repertoire and with a deep interest for new music, Michele has often conducted orchestras and ensembles like Orchestra Nazionale della Rai, Tokyo Symphony Orchestra, Duisburger Philharmoniker, Orchestre du Capitole de Toulouse, Orchestra Sinfonica di Milano, Divertimento Ensemble, Slovenian Philharmonic. He has opened the 2019 edition of Milano Musica Festival and has closed the 2021 series, conducting a broad variety of new commissions by composers like Francesconi, Saunders, Vacchi, Reich, Adès and offering programmes of remarkable cultural refinement, pairing great authors from nowadays to classics of the XX century like Berg, Mahler, Šostakovič, Britten.

Performing at the piano remains a true necessity for him - he keeps collaborating with many chamber music partners at Munich Gasteig, London Wigmore Hall, Berlin Philharmonie. Out now is the brand new cd Correspondences with cellist Martina Rudić, which offers fascinating parallels between Bach, Berio and Boulez.

Future engagements include the Met in New York for L'elisir d'amore, the Washington National Opera for Il trovatore, and a much awaited come back to La Scala, as a pianist this time, with baritone Markus Werba for Schubert Winterreise.

Michele Gamba was born in Milan where he completed his musical studies at Conservatorio "G. Verdi" and read Philosophy ath Milan State University, with a dissertation on Hannah Arendt The human condition. He subsequently attended piano masterclsses with Maria Tipo at the Scuola di Musica di Fiesole, studied chamber music at the Royal Academy in London and orchestral conducting at Accademia Chigiana di Siena and Vienna Musikhochschule.

Affermatosi come uno degli interpreti più poliedrici ed interessanti degli anni recenti, Michele Gamba è nato Milano dove ha compiuto gli studi di pianoforte e composizione presso il Conservatorio "G. Verdi" e si è laureato in Filosofia presso l'Università Statale con un tesi su Hannah Arendt. Si è perfezionato quindi con Maria Tipo alla Scuola di Musica di Fiesole, in musica da camera alla Royal Academy di Londra ed infine in direzione d'orchestra all'Accademia Chigiana di Siena ed alla Musikhochschule di Vienna.

Dopo le importanti esperienze come assistente di Antonio Pappano e Daniel Barenboim, debutta al Covent Garden dirigendo il mozartiano Bastien und Bastienne e una versione scenica dei Folk Songs di Berio, quindi approda alla Staatsoper di Berlino con una nuova produzione de Le nozze di Figaro per la regia di Jürgen Flimm, riscuotendo un grande successo di pubblico e critica.

Invitato da numerosi teatri ed orchestre europei, debutta al Teatro alla Scala di Milano nel 2016 e da allora si stabilisce un rapporto di stima e fiducia con l'orchestra ed il teatro milanese che lo porterà a prendere parte a sette produzioni negli ultimi anni: la prima assoluta di Madina di Fabio Vacchi, la Serata Inaugurale 2020, L'elisir d'amore, Le nozze di Figaro, una Liederabend schumanniana con Markus Werba ed il nuovo acclamatissimo allestimento di Rigoletto per la regia di Mario Martone.

È stato chiamato dalla Semperoper di Dresda a dirigere Die Zauberflöte nella produzione che ha segnato la riapertura del teatro dopo la pandemia. Gli impegni più recenti lo hanno portato più volte sul podio del Maggio Musicale Fiorentino (per diversi concerti sinfonici ed una nuova produzione di Linda di Chamounix con la regia di Cesare Lievi), della Staatsoper di Amburgo (Le nozze di Figaro) e Stoccarda (La bohème e Sonnambula), dell'Opera di Strasburgo (Il barbiere di Siviglia), del Capitole di Tolosa (Macbeth), dell'Opera di Tel Aviv (Idomeneo e una nuova produzione delle Nozze di Figaro con la regia di David Pountney). All' Opera di Roma ed alla Deutsche Oper di Berlino dirige Rigoletto.

Particolarmente attivo in ambito sinfonico e con uno spiccato interesse per la musica di oggi, Michele Gamba è spesso alla guida di complessi come l'Orchestra Nazionale della Rai, la Tokyo Symphony Orchestra, i Duisburger Philharmoniker, l'Orchestre du Capitole de Toulouse, l'Orchestra Sinfonica di Milano, il Divertimento Ensemble. Ha inaugurato il Festival Milano Musica nel 2019 ed ha chiuso l'edizione 2021, dirigendo prime esecuzioni di importanti autori come Francesconi, Saunders, Vacchi, Reich, Adès e proponendo impaginati di raro ascolto che accostano i grandi della contemporaneità a classici del Novecento storico come Berg, Mahler, Šostakovič, Britten.

Non trascura l'attività pianistica, esibendosi spesso in compagini cameristiche in sale come il Gasteig di Monaco di Baviera, la Wigmore Hall di Londra, la Philharmonie di Berlino. Di recentissima pubblicazione, in duo con la violoncellista Martina Rudić, il disco "Correspondences" che mette a confronto partiture di Bach, Berio e Boulez.

Tra i prossimi impegni, il Metropolitan di New York per L'elisir d'amore e la Washington National Opera per Il trovatore, oltre ad un atteso ritorno alla Scala come pianista con il baritono Markus Werba per Winterreise di Schubert.

Michele Gamba wurde in Italien geboren und studierte Klavier und Komposition am Conservatorio Giuseppe Verdi und schloss außerdem ein Philosophiestudium an der staatlichen Universität seiner Heimatstadt Mailand ab. Gleichzeitig besuchte er Meisterklassen für Kammermusik und Klavier bei Maria Tipo an der Scuola di Musica di Fiesole. Des Weiteren studierte er Dirigieren und Lied-Repertoire an der Wiener Musikhochschule, der Accademia Chigiana in Siena und der Royal Academy in London.

Gleichermaßen zuhause im Opern- und symphonischen Repertoire hat er zahlreiche internationale Orchester dirigiert wie das Orchestre National du Capitole de Toulouse, Orchestra Nazionale della RAI, Maggio Musicale Fiorentino, Orchestre National de Montpellier, Divertimento Ensemble, National Youth Orchestra of Italy, Duisburger Philharmoniker, Orchestra Sinfonica di Milano Giuseppe Verdi und das Tokyo Symphony Orchestra. Vor kurzem dirigierte er das Eröffnungskonzert des zeitgenössischen Musikfestivals Milano Musica mit Musik von Mahler und Francesconi.

Michele Gamba wurde von Sir Antonio Pappano eingeladen ihm am Royal Opera House Covent Garden in London als Jette Parker Associate Conductor zu assistieren. Dort dirigierte er Bastien und Bastienne, Berios Folk Songs, Ausschnitte aus Eugene Onegin, Così fan tutte und Les Pêcheurs de Perles.

2015 folgte er der Einladung Daniel Barenboims an die Berliner Staatsoper, an der er als sein Assistent und Kapellmeister an vielen Produktionen mitwirkte, u.a. Juliette von Martinu und Wagners Ring. Im gleichen Jahr dirigierte er dort außerdem Mozarts Le nozze di Figaro in einer Neuproduktion von Jürgen Flimm, was ihm einstimmiges Lob des Publikums und der Kritiker einbrachte.

Im März 2016 erzielte Michele Gamba einen großen persönlichen Erfolg, als er mit weniger als einer Stunde Vorbereitung an der Mailänder Scala einsprang um Verdis I due Foscari zu dirigieren. Im November des gleichen Jahres dirigierte er an der Scala Le nozze di Figaro und wurde daraufhin für L'elisir d'amore und La Traviata in 2019 und 2020 eingeladen. Auf sein Scala Debüt folgten Dirigate von Produktionen beim Maggio Musicale Fiorentino und La Fenice in Venedig.

Auf internationaler Ebene führten ihn seine jüngsten Engagements an die Israeli Opera in Tel Aviv für Idomeneo, Rome Opera für Rigoletto, Hamburger Staatsoper für Le nozze di Figaro, Staatsoper Stuttgart für La bohème, Capitole de Toulouse für Macbeth und Teatro Nacional de São Carlos Lissabon für La Traviata. In der nächsten Spielzeit wird er symphonischen Konzerte mit den Orhcestra Nazionale della Rai, sowie Die Zauberflöte an der Dresdner Semperoper dirigieren. Ausserdem kehrt er an die Mailänder Scala zurück für eine Weltpremiere von Fabio Vacchi und eine viel erwartete neue Produktion von Rigoletto.

Als Pianist trat er sowohl als Solist als auch als Kammermusik-Partner in der Londoner Wigmore Hall, Queen Elizabeth Hall und Royal Festival Hall, Münchner Gasteig, Mailänder Scala und Società del Quartetto auf.
Press-kit
Biography
short
extended
HiRes Photos